ELDERLY CAREGIVER PROGRAMS
FEATURED ELDERLY CAREGIVER PROGRAM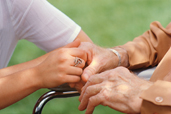 A one-stop, personalized care plan that an adult child who is caregiving for an aging parent can create for free online. CareSolver asks for basic information to be entered into the program resulting in a plan of action outlining everything a family caregiver needs to do to care for their aging parent, when to do it, and how, complete with how to videos.
---
ELDERLY CAREGIVER PROGRAMS
Elderly Caregiver Support and Assistance | Elderly Caregiver Education and Training
Grandparents as Parents
Elderly Caregiver Support and Assistance Programs
Short-Term
Assisted Living Respite
Programs
Assisted Living by the day, week, or month. Elderly caregivers receive support and assistance by taking a short-term respite while seniors experience assisted living for a few days.
Available across the USA.
Caregiver Relief Fund Program
Provides support and assistance to elderly caregivers through vouchers which they may turn in for professional at-home respite care. Available
across the USA
.
Watch Video
Caregiver Rewards Program
Volunteer caregivers put in hours caregiving for someone in the community and receive caregiver hours back for themselves when they need it for their own caregiving. They can also gift those caregiving hours to a friend or loved one in need. The "reward" volunteers receive is that they have their time banked for future use. It is an incentive based caregiver program.This is a proposed program.
Coping With
Caregiving Radio Program

Caregiving radio program hosted by Jacqueline Marcell author of "Elder Rage" giving caregivers assistance to those who feel they are "parenting parents" by providing information and interviews with experts in eldercare on a variety of caregiving topics. Available online.
Caregiver Hour
Radio Show
Program
A caregiver radio show hosted by Kim Linder that helps to those who feel they are "parenting parents," and family caregivers by providing support, encouragement, advice and resources.
Care Conversations Program

Information, videos, sample questions and conversations to help guide people who feel as though they are parenting parents" have "the conversation." Learn how to connect and communicate with elderly loved ones, health care providers and health care industry professionals. Available Online.
Watch Video
KC Connect
SENIORS Hotline
Program
Information referral and assistance for seniors, caregivers, long-distance caregivers, agencies providing services to seniors, community organizations and others.
Missouri, USA.
CareSolver
A one-stop, personalized care plan that an adult child who is caregiving for an aging parent can create for free online. CareSolver asks for basic information to be entered into the program resulting in a plan of action outlining everything a family caregiver needs to do to care for their aging parent, when to do it, and how, complete with how to videos.
Available for free Online.
Watch Video
Elderly Caregiver Education & Training Programs
Caregiver Briefcase
Program
Psychologists receive their own elderly caregiver education and training, learning skills to address the unique needs and challenges of caregivers.
Across the U.S.A.
Webinars for
Family Caregivers Program

Webinars (live seminars through the Internet) education and training for family members who feel as though they are in the new postion of parenting parents, partners and friends caregiving for a loved one with a chronic or disabling health condition.
Grandparents As Parents Programs
Kinship Care Project Program

Provides free legal aid to low income grandparents acting as parents and other family members acting as parents so that they can keep and raise their grandchildren/kin in the Los Angeles area.
Relatives as Parents Program
Awards grants for programs that help grandparents as parents and other relatives care for children in
New York.
Grandfamilies
Program


To provide support, crisis intervention, guardianship and custody information and more to grandparents as parents or other relatives caregiving for a relative's child. In Utah.
Watch Video
Family Friends
Family Support
Program

Connects seniors who have experience, wisdom and time to be a "family friend" to grandparents or other relatives caregiving for a child and are overwhelmed and isolated. In the Philadelphia area.
Watch Video
Grandmothers to Grandmothers
Campaign

Grandmothers in Canada have made it a mission to connect with, support and provide help to African grandmothers caregiving for millions of children orphaned by AIDS and communities ravaged by war.
In Canada and Africa.
Watch Video
---
GUIDE FOR AGING PARENTS AND FIGHTING SIBLINGS
Are you and your siblings in the new position of parenting your parents, or are other family members fighting over who should take care of aging parents? Download a guide from the Center for Social Gerontology
source: tcsg.org
---
"FIND A CAREGIVER SUPPORT GROUP IN YOUR AREA"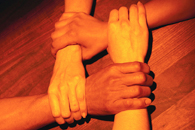 An excellent listing of international caregiver support groups covering the USA, Canada, Australia, Italy, Philippines, and Puerto Rico.
Connect with a group today!
---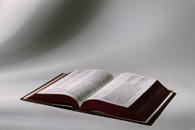 "CAREGIVERS GUIDE"
A free useful 30 page guide with practical advice for the caregiver from the Westchester Government.
---
"HOW TO BE A LONG-DISTANCE CAREGIVER TO AN ELDERLY PARENT"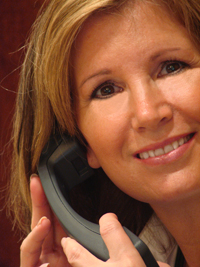 What do you do when you all of a sudden find yourself "parenting parents?" What may be an anxiety filled role can also be viewed proactively as that of a coordinator. As a long distance caregiver to an elderly parent you may experience a roller coaster of emotions and frustrations, however with the right organization, planning and quality of connection to your loved one, it can also be a very rewarding time.
1. MAINTAIN A REGULAR AND CONSISTENT TIME TO CALL OR TELECONFERENCE YOUR ELDERLY PARENT. Arrange a call time that suits both your schedule and your elderly parent's routine. Doing so will allow you to check in or chat at the same time every day or week. It will also avoid unnecessary worry if your loved one does not pick up the phone after multiple attempts. In some cases a cell phone may provide better communication and also ensure added safety.
2. DIVIDE THE CARE OF YOUR ELDERLY PARENT AMONG FRIENDS AND FAMILY MEMBERS WHO ARE WILLING TO ASSIST BASED ON INDIVIDUAL SKILL SET AND LOCATION. Discussing and designating manageable tasks to each person allows for multiple needs of your loved one to be met and also decreases the level of stress on one caregiver. The end result may be better quality of care. For example, one sibling living nearby may agree to take the elderly parent to the doctor every month since they are good with reminders and appointments. Another sibling living far away who is adept in financial matters would be responsible for on line bill paying and keeping records up to date.
3. KEEP UP TO DATE RECORDS FOR YOUR ELDERLY PARENT OR KNOW WHERE IMPORTANT DOCUMENTS ARE. Examples of important information to keep track of are: medications, advanced directive instructions, a will, financial information and of course a contact list of your parents doctors, accountant and lawyer. A list of services for the elderly in your parent's community is also helpful.
4. INVOLVE YOUR ELDERLY PARENT IN THEIR OWN CARE AS MUCH AS POSSIBLE AND RESPECT THEIR PRIVACY. One of the most important things is to encourage your loved ones involvement in their own care. The ability to make decisions, however small maintains a sense of control and dignity over their life. Be careful not to take that away from them in your well-intentioned concern. Respect your loved ones privacy such as asking them if they would like you present during a doctor's visit or asking for their permission in handling financial affairs.
5. IF YOU ARE ABLE TO VISIT MAKE QUALITY TIME A PRIORITY RATHER DEALING WITH HOUSEKEEPING TYPE ITEMS. Quality, one on one interaction is the kind that your loved one is most likely in need of and unable to receive from others. Make sure that you find an opportunity to just listen or take them out to a place nearby of their choosing for a change of scene. Designate a set time to deal with things such as paperwork or any needed modifications to the house or plan a separate visit all together if possible.
6. HIRE A GERIATRIC CARE MANAGER (GCM) TO HANDLE YOUR ELDERLY PARENTS AFFAIRS. If you are overwhelmed with the responsibility or simply need support consider using the services of a Geriatric Care Manager. This person is a professional gerontologist or nurse who is located near your parent and able to coordinate multiple services such as; housing, assisted living arrangements, medical services and more. A specific care plan for your parent is implemented and may be referred to so that everyone involved in their care is on the same page with respect to their well-being.
7. TAKE CARE OF YOURSELF SO THAT YOU ARE ABLE TO TAKE CARE OF YOUR ELDERLY PARENT. Join a support group to deal with emotions such as feelings of guilt, anxiety, anger or sadness that you may be experiencing from not being nearby. There is no shortage of groups to choose from wherever you may be.