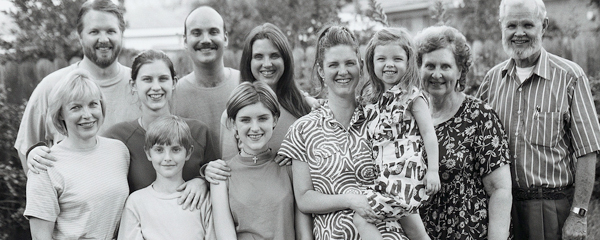 "FAMILIES ON THE BRINK: WHAT TO DO ABOUT MOM & DAD"
Produced by: ABC News, Jon Banner, World News with Diane Sawyer.
"One of the most difficult responsibilities families face is taking care of relatives who can no longer take care of themselves. It has been projected that boomers will spend more time taking care of their parents than they did raising their children."

"A Special five part series on the Issues Surrounding Aging Relatives and Those Who Care for Them:

1.THE CONVERSATION: With Martha Stewart who teamed up with Mount Sinai Medical Center to open the Martha Stewart Center for Living, which specializes in elder care and it is dedicated to her mother; Neil Resnick, M.D., the chief of geriatric medicine and gerontology and director of the Institute on Aging at the University of Pittsburgh; Marie A. Bernard, M.D., a noted geriatrician and educator from the University of Oklahoma who was named deputy director of the National Institute on Aging in 2008; Virginia Morris the author of How to Care for Aging Parents.
2.THE FAMILY FALLOUT: Deborah Roberts examines the family turmoil that can ensue when a group of siblings suddenly find themselves on the same team trying to help a parent. Should there be an agreed upon family plan before your folks get sick? Roberts offers tips from experts on how to navigate successfully through this issue.
3.THE MEANING OF HOME: For so many, home is their identity, but as we live longer, mom and dad need extra help. Cokie Roberts takes a closer look at the burgeoning movement to bring caregivers and amenities into the home rather than moving mom and dad out.
4. THE TIME TO HANG UP THE KEYS: One of the most emotional and difficult things to confront is when it is time for your relative to limit their driving. Ron Claiborne follows a family struggling with this sensitive topic. He offers tips on what signs to look for and how to proactively discuss when it's time to hang up the keys.
5.THE MEDICINE: Among Americans 57-85 yrs old, 29% are taking 5 prescription drugs at the same time – Without the oversight of a geriatrician it can be dangerous. Dr. Richard Besser explores new ways people can streamline their medications in a safe way." source: abcnews.com
---
"THE SANDWICH GENERATION"
Directed by: Julie Winokur
The Sandwich Generation refers to individuals who are parenting children and taking care of aging parents. The film tells a real life story of family caregiving and being caught in the middle. The filmmakers document their own story of taking care of their two children and their father who has dementia. Find out more about "The Sandwich Generation."
---
"CARING FOR YOUR PARENTS"
Produced, Directed, Written by: Michael Kirk
Great DVD to
Own or Use to
Educate!
Adult children are dealing with the transition into the primary caregiver role for their aging parents. The film begins by announcing that each of us in our own lives will experience at least some part of the stories presented. This PBS presentation is a two-hour film that covers five families who are going dealing with aging. Topics covered include the struggle to keep parents at home, sibling tension and caregiver roles.
---
"& THOU SHALT HONOR"
Produced by: Dave Bell & Harry Wiland. Hosted by: Joe Mantega
Great DVD to
Own or Use to
Educate!
The "& Thou Shalt Honor" documentary premiered on PBS in October 2002. It shows the far-reaching change in the way we care for our ill and aging parents, spouses, friends and loved ones. It cites the increase in the number of caregivers to be a result of the success of medical technology. Advances in medical technology made it possible for individuals to survive for years with diseases and chronic conditions that would have made a rapid death just a few years before. Though laudable, this created a new population of persons in need of caregiving ... and, therefore, a new population of caregivers. Many, if not most, of us will be both in our lifetimes -- caregiver and the cared-for. We may slip into these roles so gradually that we scarcely realize it. Or, as the social scientists say, we may not self-identify. And Thou Shalt Honor examines the various aspects of caregiving in a warm and caring documentary coming that started to air on PBS stations October 2002. The documentary was then followed by another entitled The "& Thou Shalt Honor National Caregiving Town Hall Meeting", which interviewed citizens and Washington lawmakers on issues that have daily impact on family caregivers and their loved ones.
Sources PBS.org, www.andthoushalthonor.org
---
"THE SANDWICH GENERATION:A GENERATION CAUGHT BETWEEN TWO OTHERS"
Produced by: Trading Places: Caring for Your Parents Series" NBC News.
"For the 20 million Americans who are struggling to juggle caring for their elderly parents while raising their own families, there is little good news. Resources already stretched to the breaking point are growing scarcer, because the United States isn't recruiting or training nearly enough geriatric care specialists to meet the needs of a rapidly aging population. The non-profit Pew Research Center discovered some startling statistics in a study it released a little over a year ago: Slightly more than 1 of every 8 baby boomers, those Americans roughly ages 40 to 60, are simultaneously raising a child and providing some form of financial assistance to a parent. Demographers call them the "Sandwich Generation."
source: msnbc.msn.com
---
"BEST BOY"
Produced and Directed by: Ira Wohl.
Great DVD to
Own or Use to
Educate!
A unique story of family caregiving that deals with elderly parents struggling to care for their mentally challenged son.
It came out of nowhere to win the best documentary Oscar in 1980, and by now Best Boy should be acknowledged as one of the finest documentaries in film history. Filmmaker Ira Wohl took as his subject his own cousin, 52-year-old Philly, a retarded man who had lived his entire life with his parents. Seeing the physical decline of the parents, Wohl suggested they prepare Philly for living away from home for the first time in his life. This process becomes a beautiful and soul-stirring (and even hilarious) experience, as the people in Philly's life become indelible characters. Many fiction films try to manufacture a kind of movie "magic" out of fantasy, but Best Boy finds it in tiny steps forward, the delicacy of family, and the joy of singing (you may never hear "If I Were a Rich Man" the same way again). Through it all, the irrepressible Philly emerges as a rich man in his own terms. source:amazon.com
---
"GRANDMOTHER TO GRANDMOTHER NEW YORK TO TANZANIA"
Produced and Directed by: Anne Macksoud and John Ankele.
Old Dog Documentaries.
"In sub Saharan Africa, AIDS is wiping out a generation of parents, leaving 13 million orphans behind. A similar thing is happening in cities all across America. AIDS, drugs, and violence are wiping out a generations of parents, leaving millions of children behind. Grandmothers, often impoverished themselves, are rescuing the children and struggling to raise them. This film introduces two outstanding projects – one in the Bronx, one in Tanzania. The founders of these projects are finding simple and effective ways to support grandmothers who are raising grandchildren. Children who were "at risk" are now thriving. Grandmothers who felt hopeless are beginning to hope again."
source: olddogdocumentaries.com
---
"ALZHEIMER'S ADVOCATES: REMEMBERING THE CAREGIVERS"
Produced by: WXEL, South Florida Today.
PART 1
PART 2
PART 3
---