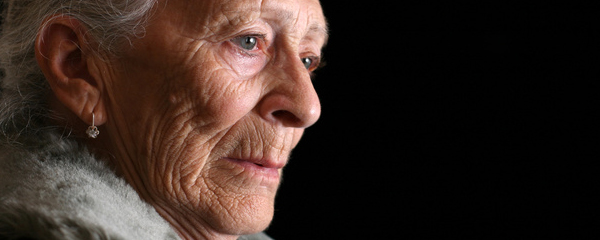 "BBC PANORAMA-ELDERLY CARE UNDERCOVER"
Produced by: BBC
"Panorama reveals the appalling treatment of an elderly care home resident with dementia, captured on film after a concerned relative hid a secret camera. The abuse in a care home passed as "excellent" by the national regulator, the Care Quality Commission has led to five care workers being sacked, with one pleading guilty to assault. It was recorded by a secret camera placed in the elderly woman's bedroom by her daughter, who speaks for the first time about what happened. Fiona Phillips, whose parents suffered from dementia and whose mother died in a care home, investigates whether the regulator and care home provider did enough to prevent such abuse and asks whether the system of elderly care itself can be trusted."-bbc.co.uk
---
"SAVING OUR PARENTS"
Produced by: Jeff MacIntyre. Hosted by: Ed Asner Executive Producers: Debby Bitticks, Ken Bitticks, Lynn Benson, Dorothy Breininger
Great DVD to
Own or Use to
Educate!
In addition to a daughter discovering that her father had been abused to death in a nursing home, the documentary also features other cases of abuse involving predatory caregivers, conservators and scams that prey on the elderly. Discussions with professionals, such as law enforcement, elder abuse attorneys, and public health officials along with victims are featured.
---
"AN AGE FOR JUSTICE, CONFRONTING ELDER ABUSE IN AMERICA"
Produced by: Elder Justice Now
The primary focus of producing "An Age for Justice, Confronting Elder Abuse in America," was to motivate change in the way elder justice is served in America. The documentary gave a voice to 100 elder abuse survivors in the hopes of having congress pass the Elder Justice Act. The numbers of abused elderly in America are in the millions and elder abuse is largely a hidden issue. The film makers encourage communities to screen the documentary in their communities to raise awareness and dialogue.
---
"ELDER ABUSE: AMERICA'S GROWING CRIME"
Produced by: Films Media Group
More than 1.5 million of the elderly suffer at the hands of family members. A celebrated, aging boxer is held virtual prisoner by his daughter and husband until the police discover him, ill and emaciated in a urine-soaked bed.
It has been estimated that 1.5 million elder Americans suffer neglect, mistreatment, and even financial exploitation at the hands of their own families. In this program, ABC News correspondents Diane Sawyer and Marti Emerald probe what is quickly becoming the fastest-growing family crime in the U.S. Together they investigate several cases of elder abuse and examine the efforts of crusaders such as the members of the ground-breaking Fiduciary Abuse Specialist Team, a volunteer network of social workers, bankers, lawyers, doctors, and police personnel who seek out evidence of financially abused senior citizens.source:Films Media Group
---