HOW TO HELP ELDERLY - VOLUNTEER OR START YOUR OWN PROGRAM FOR SENIORS!
HELP HOMELESS SENIORS

Volunteers can help older adults who are transitioning off the streets or out of a shelter and into permanent housing by putting together a housewarming box filled with home supplies. Items may include, bedding, kitchen supplies such as dishes, cutlery, pots and pans; bathroom supplies such as shampoo, soap, toilet paper, toothbrushes, toothpaste; and household supplies such as trash bags, and storage containers. The Hearth Elder Homelessness Outreach Program in Boston has more great ideas on how to help homeless or formerly homeless older adults including interactive, fun virtual video chats! 
source:housing-hearth-elder-homelessness.php

Find out more about the Hearth Elder Homelessness Outreach Program


INCREASE AWARENESS OF ELDER ABUSE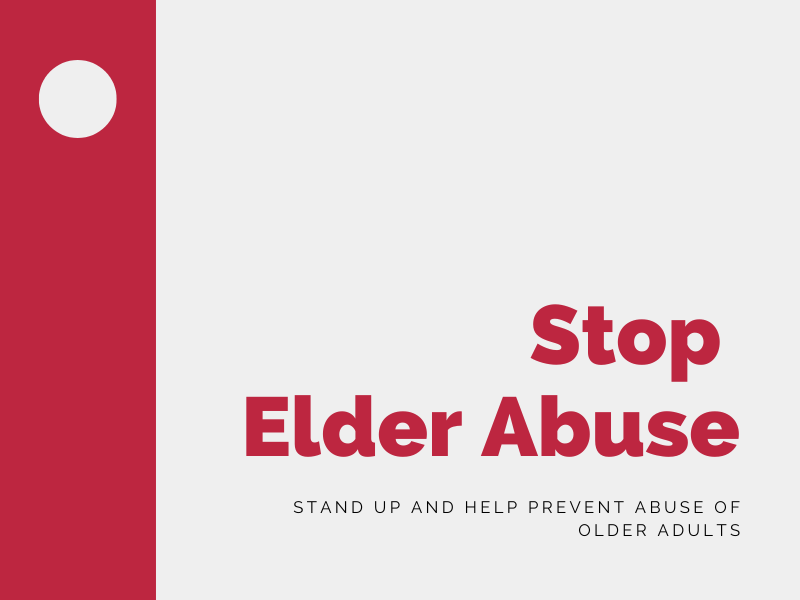 Free elder abuse prevention brochures, posters, flyers, fact sheets, activity ideas and social media graphics material by the National Center on Elder Abuse and U.S. Department of Health and Human Services to educate communities about what everyone can do to help prevent elder abuse.Graphics and materials are easily customizable for organizations to print their name and contact information. Access to elder abuse education and outreach resources is available including educational videos, webinars, curriculum, and presentations.
Stand up against elder abuse today!
source:ncea.acl.gov

Find out more about the Supports and Tools for Elder Abuse Prevention by the National Center on Elder Abuse


YOU CAN HELP PREVENT OLDER ADULT FIRE INJURIES AND DEATHS IN YOUR COMMUNITY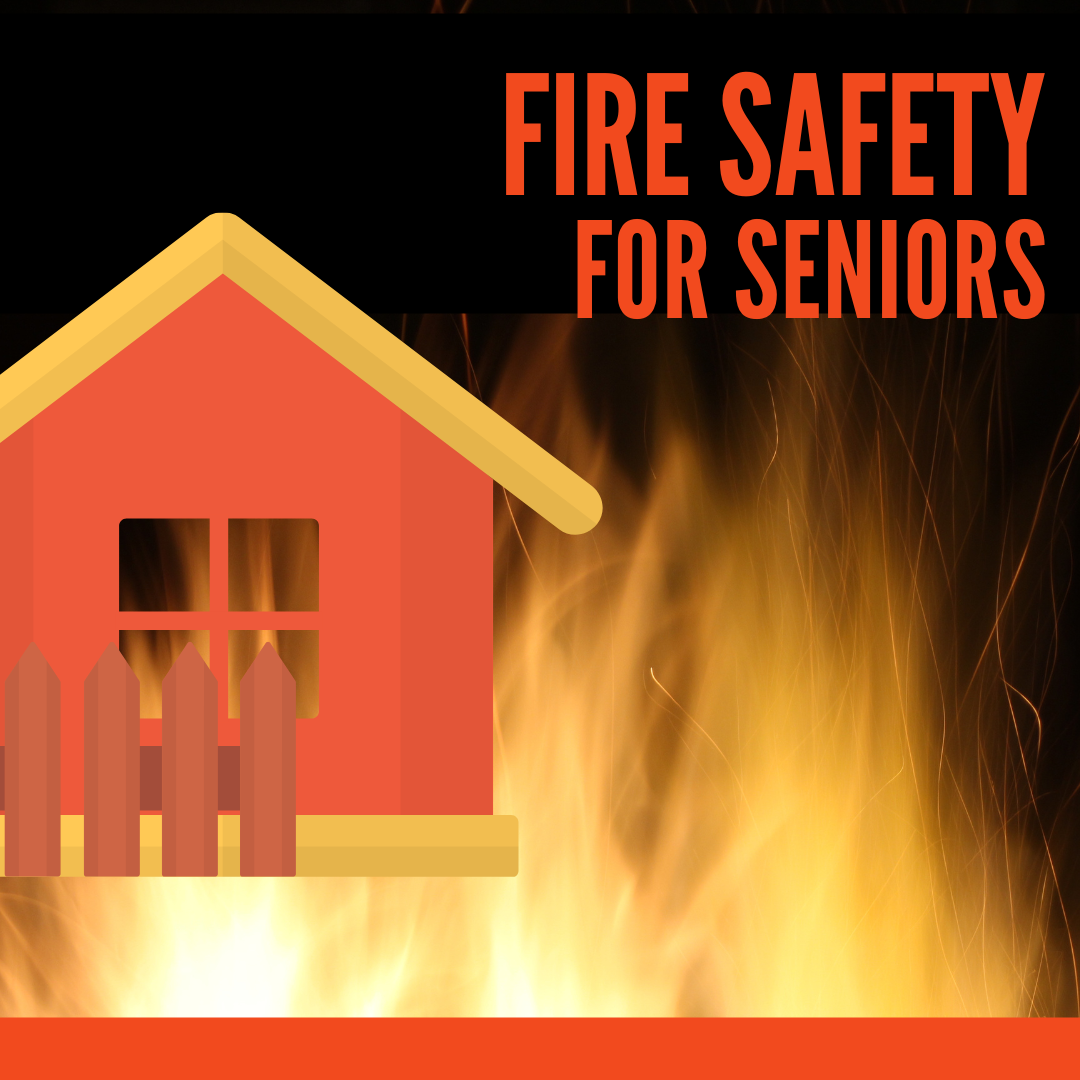 You can help prevent fire related tragedies amoung older adults by spreading the word about fire safety with
free and ready to use safety tips, social media messages, public service announcements, videos, posters and handouts developed by the U.S. Fire Administration, Centers for Disease Control and Prevention and FEMA.
Fire safety education includes how elderly can prevent fires in their home, smoke alarm installation smoking safety, stove fire safety, space heater safety, fire place or wood or coal stove safety, and electrical safety. Creating an escape plan is also covered. Older adults may have additional considerations such as limited mobility or poor eyesight, loss of hearing, arthritis, dementia and side effects from medicine which may make it more difficult to react to a fire. Do your part and help increase awareness on fire prevention for elderly, caregivers and the community.
source:usfa.fema.gov
Find out more about the Fire-Safe Seniors Program

SEND VALENTINE'S DAY CARDS TO SENIORS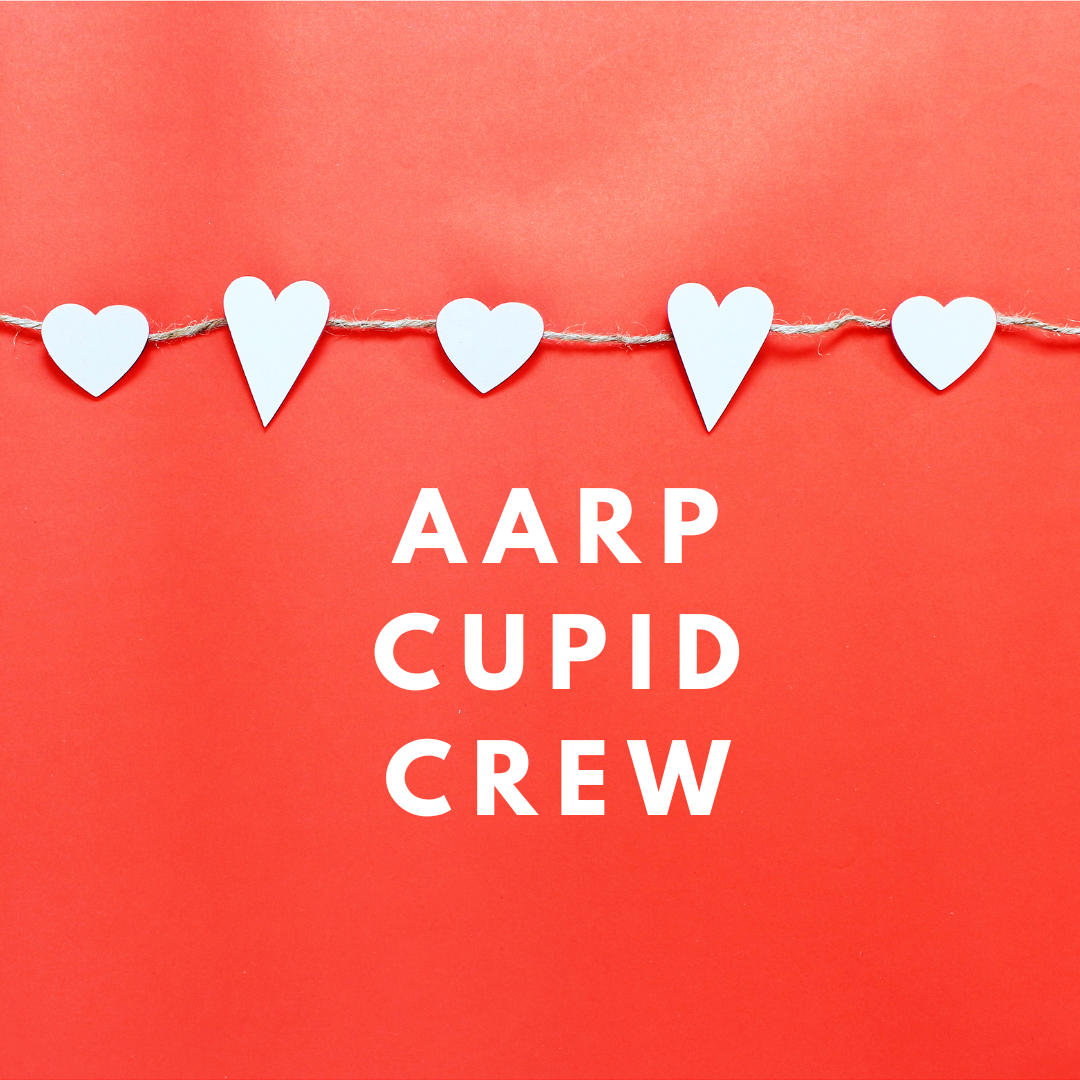 AARP's Cupid Crew Campaign encourages volunteers of any age to download, print and decorate cards for elderly living in senior communities on Valentine's Day. The campaign is aimed at reducing senior social isolation and loneliness on Valentine's Day and creating intergenerational connections. Those wishing to help deliver Valentine's Day cards to elderly can download cards from the Wish of a Lifetime website, personalize them and send in the mail or drop off at a senior living center. Cards must be appropriate, stay away from political references, inappropriate jokes, sayings or drawings. The Cupid Crew Campaign is a part of AARP's Wish of a Lifetime program.
source:wishofalifetime.org
Find out more about Cupid Crew by AARP

ORGANIZE A WINTER COAT DRIVE TO KEEP SENIORS WARM DURING THE WINTER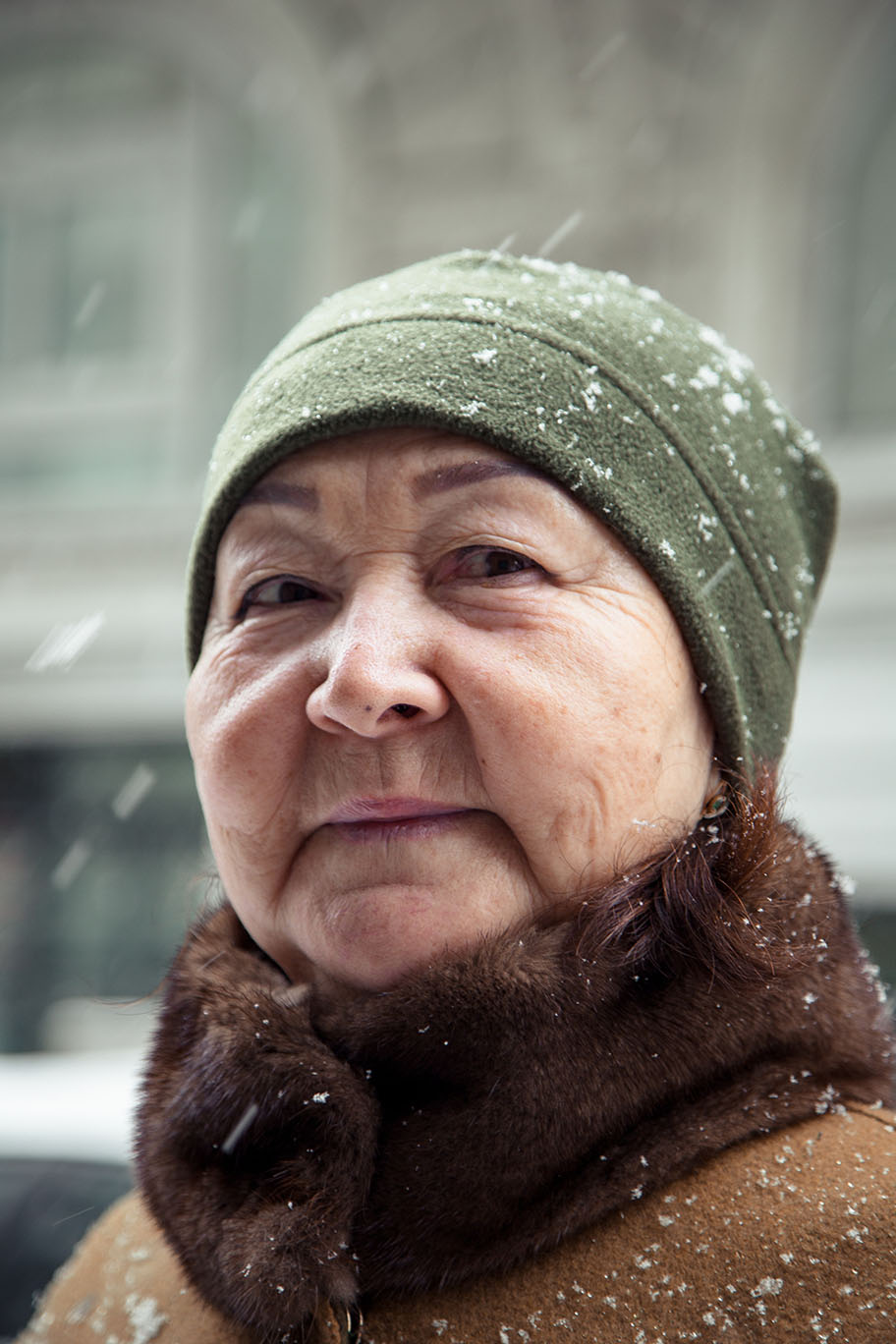 Coat drives are best held before the winter months such as summer or fall to allow enough time for supplies to reach the elderly and others.
Many older adults are in need of winter coats to help keep them safe and warm during the winter months. Individuals, businesses and organizations can volunteer to help the elderly and others by organizing an
in-person or virtual coat drive. In-person Coat Drives
involve promoting, collecting, sorting and delivering coats to a One Coat partner.
A Virtual Coat Drive
allows individuals or organizations to collect funds online through a personalized coat drive web page. Step-by-step promotional and marketing tools such as social media posts, banners and graphics, a website, along with posters, flyers, stickers, and email messages are available to volunteers.
Coat Drives can be organized around a special occasion such as a Service Project, Scout Activity, Block Party, Back to School, Birthday, Anniversary, Grand Opening and other events.
source:onewarmcoat.org

Find out more about One Warm Coat


ORGANIZE A FREE FAN DRIVE FOR SENIORS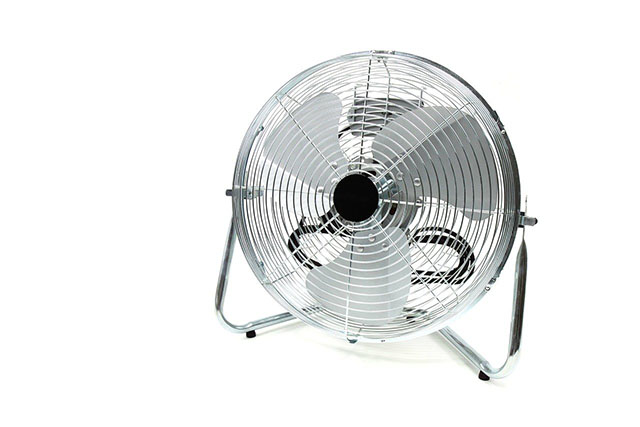 Organize a community fan drive to donate free fans for seniors to help prevent heat related illness and/or death during the summer months.
Those interested in helping the elderly stay cool during the summer can do so by:
-
Getting together a team of coworkers, friends, family, or a community group.
-Partner with a local senior organization.
-Collect fans at a designated location or a drive through event.
-Volunteer to deliver free fans to senior's homes.
Older adults are at greater risk for heat related illness and or death due to
age-related changes to the skin such as poor blood circulation, heart, lung, and kidney diseases, high blood pressure, reduced sweating caused by medications, drinking alcoholic beverages, hot living quarters and overdressing.
The Family Eldercare Summer Fan Drive Campaign
is great model program for those looking for how to start their own program.

source:summerfandrive.org, nih.gov
Find out more about Raising Men and Women Lawn Care

VOLUNTEER TO MOW A LAWN AND DO FREE YARD WORK FOR ELDERLY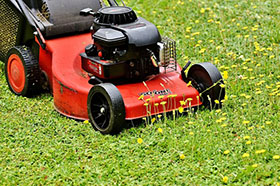 Seniors and others can contact the organization Raising Men and Women Lawn Care to be connected with a local youth volunteer who is available to mow their lawn.
Depending on the location snow shoveling and leave raking service may also be available. If a volunteer does not own a lawn mower Raising Men and Women Lawn Care is able to provide youth who would like to take part in the program with a mower through the
Adopt a Mower program.
Volunteer youth can enter into the
50 Yard Challenge to mow 50 yards and can receive recognition through leveled t-shirs, sunglasses or a plaque.
Anyone who would like to help Raising Men and Women Lawn Care help the elderly and others can donate items to the organization through their
Amazon Wish List
which includes purchasing lawn mowers, lawn trimmers and leaf blowers.
Donations
of additional equipment, gas, t-shirts, water, snacks, and travel expenses may be made directly to the organization.
source:weareraisingmen.com
Find out more about Raising Men and Women Lawn Care

CARENOTCOVID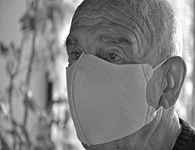 Send positive messages of hope and caring to seniors during the Covid-19 pandemic
CareNotCovid is a social media campaign encouraging users to post positive videos and messages of support to seniors living in nursing homes and assisted living facilities and if possible donate items to nursing care facilities to help during the COVID-19 pandemic.
Messages of support for seniors can be posted on Facebook or Twitter using the hashtag #CareNotCOVID and tagged with both @AHCANCAL and the name of the nursing home or assisted living facility. Video messages for older adults can be easily recorded by visiting the campaign website.
If you would like to help the elderly by donating, the campaign also has excellent nursing home donation ideas. The CareNotCovid is a campaign by the American Health Care Association (AHCA) National Center for Assisted Living (NCAL).
source:carenotcovid.com

Find out more about CareNotCovid

OPERATION EMERGENCY PREPARE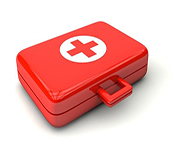 Help others prepare for an emergency.
Operation Emergency Prepare by Create The Good AARP helps older adults prepare for an emergency or disaster by providing information, tools and events.
The website has helpful checklists and steps to help volunteers help the elderly to prepare. You can help by encouraging older adults to gather important papers and documents, distribute emergency supply kits in the community through business sponsorship, fundraising or donations, or get older adults to create an evacuation plan by holding a community meeting of experts in disaster preparedness and emergencies. To get started reach out to individuals and organizations which want to help you do good and keep the elderly safe in an emergency or disaster.
source:createthegood.aarp.org

Find out more about Operation Emergency Prepare

START A GLAMOUR GALS CHAPTER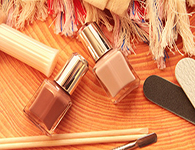 GlamourGals chapters provide free manicures and makeovers for older adults living in nursing care or senior living communities.
Chapters are student led and based at high schools and colleges across the USA. Students who would like to start a chapter are requested to reach out and recruit others interested in helping the elderly, connect with senior homes that may be interested in participating in the program and register with the Glamour Girls organization. Beauty supplies and training are provided by Glamour Gals to ensure safe and sanitary service. The program provides older adults with fun social interaction along with an intergenerational connection.
source:glamourgals.org

Find out more about Glamour Gals

THE DIGITAL AGE PROJECT
The Digital Age Project can be facilitated by anyone who is interested in teaching older adults to be more digital/computer savvy such as residential care facilities, senior care homes, assisted living, caregivers, teachers, trainers, students or anyone who would like to help the elderly. The model can be adapted to create a version for your local community.

The program provides an excellent digital training toolkit which outlines the following considerations when training older adults on digital literacy and devices:
-Why are older adults taking a digital literacy class
-What Technology will older adults be learning
-What Topics will be covered
The training also includes a helpful digital literacy glossary for older adults.
source: digital-age.org.uk

Find out more about The Digital Age Project

PBS KIDS ZOOM INTO ACTION - YOU CAN HELP SENIORS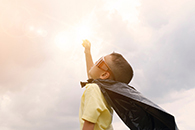 PBS Kids encourages kids to help seniors through it's Zoom into Action You Can Help Seniors Program. The program has a number of fun and creative activities for children to engage with seniors and to increase their awareness of older adults. Kids are encouraged to visit elderly in senior living facilities and nursing homes, participate in games and activities, bring pets to senior centers, and deliver greeting cards or flowers to senior residents. Kids can bring a memory box to a visit to help start up a conversation with an older adult or arrive prepared with prompts which may help a senior to open up and tell them more about themselves and their life. Go kids!

Find out more about the PBS Kids Zoom into Action to Help Seniors Program

HELP ISOLATED SENIORS


Social isolation and loneliness among older adults is a growing problem and can be exacerbated in the winter months.
The Rise Campaign
encourages members of the public, organizations, family members, friends, neighbors to take action and help fight loneliness.The
Campaign has advice for how to help elderly in the winter months such as arranging the following: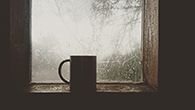 -In home delivery of prescription medicine, groceries or
visits from health care providers or services such as haircuts.
-Drop in social visits or video chats.
-Transportation for social activities and errands.
-Clearing of walkways of snow and ice.
-Connecting older adults with grandchildren or the younger generation for activities.
-Making sure that heating equipment and smoke detectors are running properly and extra blankets and winter clothes, boots etc, are handy.
Click for the full version of Rise Campaign's Winter Brochure 'Warm Winter Wishes: Reach Isolated Seniors Everywhere'
source: Rise Winter Brochure, rise-cisa.ca
Find out more about the Rise Campaign by Help Age Canada

VOLUNTEER TO TEACH SENIOR CLASSES OVER THE PHONE FROM ANYWHERE!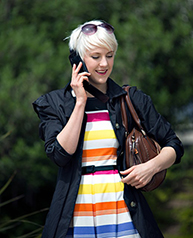 University Without Wall Programs allow older adults to
take a class simply by calling in. Topics ranging from finance, travel, health, art, politics, and are usually offered by an organization and led by a volunteer facilitator. Group lectures and discussion allow for older adults to be heard, socialize and continue in the shared goal of life-long learning. The aim of the telephone conversations is to provide meaningful conversations, friendships and reduce social isolation.
Volunteer group facilitators prepare and lead group classes from their home or office
.


Volunteers must generally be able to show:
. Willingness to build telephone relationships with older adults.
. Enthusiasm, patience, and tactfulness.
. Timeliness and consistency in performing duties.
. Excellent customer service skills.
. Ability to work cooperatively with different people from diverse backgrounds.
. Ability to use the computer, internet and conference software.
. Communicate back to staff on senior participant wellbeing and satisfaction.
source: www.familyeldercare.com
Find out more about University Without Walls Programs at:
Dorot University Without Walls Program base in New York

FALL PREVENTION AWARENESS WEEK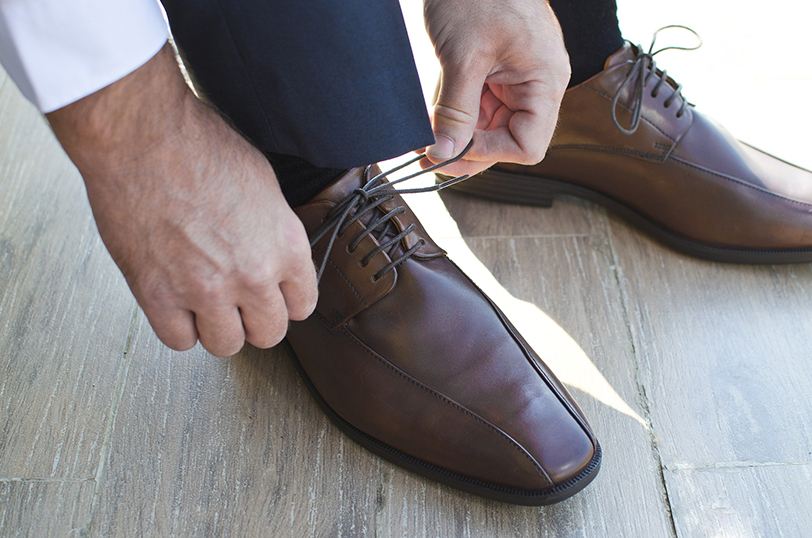 "Among older adults, falls are the leading cause of injury deaths, unintentional injuries, and hospital admissions for trauma."-stopfalls.org During Fall Prevention Awareness Week fall prevention and senior service organizations hold presentations, health fairs, screenings, and workshops to raise awareness among older adults, their families, caregivers, and the public on how to reduce falls among seniors. Here are some ideas from The Fall Prevention Center of Excellence on how you can help seniors stop falls.
Create a Fall Prevention bulletin board and post it in a high traffic public place.

Provide lobbies, waiting rooms, and centers with posters, fact sheets, and fall prevention handouts provided for free by the National Council on Aging and The Fall Prevention Center for Excellence

Screen fall prevention videos.
Organize visits to senior centers by fitness experts, trainers or physical therapists who are knowledgeable on fall prevention and gait and who can provide balance assessments.
Organize health screenings by asking health providers to offer vision exams, blood pressure checks, foot exams, bone density screenings, and medication reviews for seniors.
Organize a fall prevention walk.
Contact newspapers, magazines, TV, radio, and blogs and let them know about your Fall Prevention Awareness Week activities. Post about Fall Prevention Awareness Week on Facebook and Twitter.


source: ncoa.org, stopfalls.org
DO SOMETHING GOOD FOR THE ELDERLY AND THEN POST IT!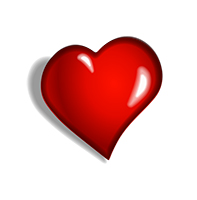 Through DoSomething.org youth participate in several campaigns giving them plenty of opportunities to help the elderly and others. Some campaigns offer the chance at scholarships and other gifts simply for completing the do good task and then posting photos of how they helped the campaign. The organization makes it easy for youth to participate in simple ways that make a big difference to elderly in their communities.
Some of the ways to help elderly include:
Glamorous Grannies – manicures for older adults in senior living communities.
Senior Stories Swap – exchange stories with a senior.
Seniorpalooza – organize a concert for seniors.
Love Letters Challenge – prepare Valentines Day cards and distribute through participating Meals on Wheels locations.
Create a Music Playlist for a Senior – listening to music may reduce feelings of depression and chronic pain.
Help a Senior Learn about Technology- everything for social media, to smartphones, tablets and how to take a selfie.
DoSomething.org is a youth activism organization which encourages young people to become active in their communities and engage in issues affecting seniors, the homeless, fighting bullying, hate crimes, environmental issues, fighting cancer, animal rights and much more.
Find out more about DoSomething.org
HELP GET IPODS TO THOSE WITH ALZHEIMER'S AND DEMENTIA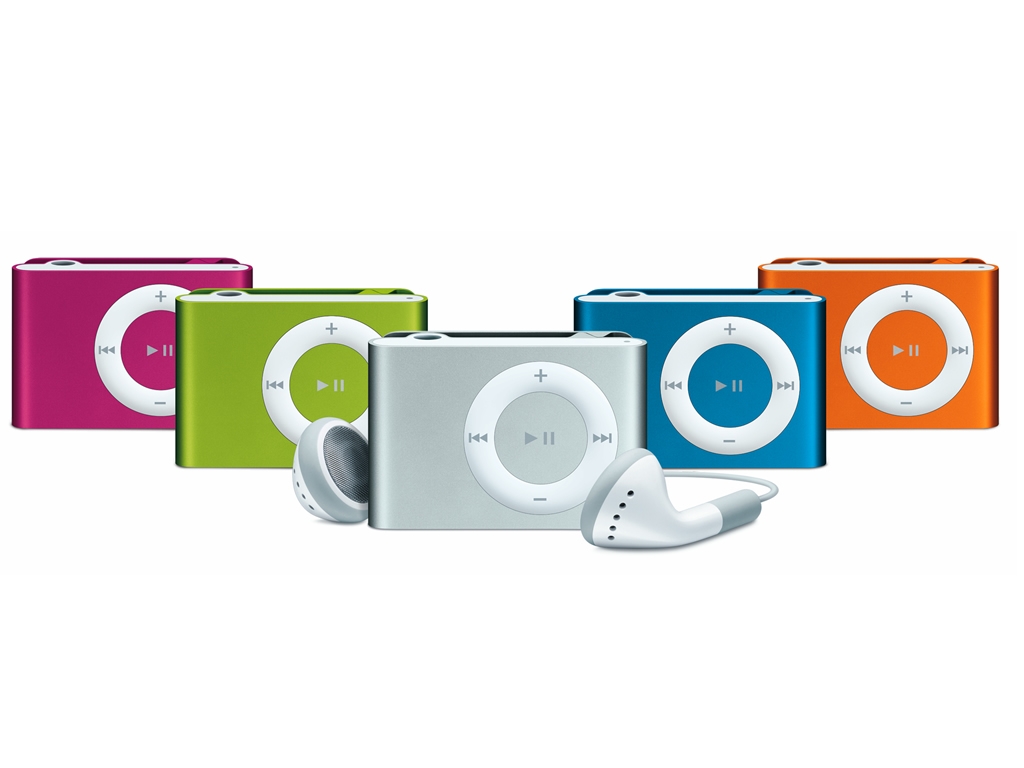 Help get ipods into the hands of those with Alzheimer's and other dementias. You can help the Music and Memory Program assist elders suffering from dementia and a variety of physical and cognitive challenges by getting ipods into nursing homes, rehab facilities, assisted living, hospices and other elder care settings throughout the U.S. and beyond.
- Host an iPod donation drive to collect gently used or new digital devices and itunes gift cards for people who need them most and raise awareness for Music & Memory. The drive could be hosted by a grade school, high school or college, church, faith communities or service club programs. Gently used or new iPods can be shipped for free using the Music and Memory donation form and pre-printed mailing labels.The program offers a free resource guide, How to Run an iPod Donation Drive to help with the event.
Other ways to raise community awareness and help spread the word of Music & Memory are by: -Identifying corporate sponsors who could team with area elder care professionals to bring the Music & Memory program to their organizations.
-Arranging for a screening of the documentary Alive Inside: A Story of Music and Memory. -Coordinating a benefit concert to raise funds and collect iPods for Music & Memory.
-Be a Music and Memory Ambassador – spread the word about the Music and Memory Program to nursing homes, and other adult living communities.
Find out more about the Music and Memory Program


START A SENIORNET COMPUTER LEARNING CENTER IN YOUR COMMUNITY!


May is Older Americans Month! The Administration for Community Living and the U.S. Department of Health and Human Services encourages everyone to get involved to help raise awareness of issues effecting older adults. Older Americans Month was established in 1963 between a meeting with President John F. Kennedy and the National Council of Senior Citizens to acknowledge the contributions of older adults to their communities and the country. The theme of Older American's Month changes from year to year. In order to help celebrate and honor seniors. The Administration on Aging encourages individuals and organizations to plan activities by providing a detailed step-by-step activity guides to bring older adults together with others in the community to learn, socialize, and have fun. Activities with older adults may include gatherings with local schools or Boys and Girls Clubs, story competitions, talent shows, movies, fitness events, gardening, cooking, art work and much more.
Find out more about Older Americans Month and how you can help Seniors in May!
HOST A GO4LIFE SENIOR EXERCISE EVENT

The Go4Life campaign is a National movement which is working with public and private organizations to empower older adults to become more physically active. The National Institute on Aging and the U.S. Department of Health and Human Services will support individuals and organizations that want to help older adults maintain healthy lifestyles by providing free resources such as an online toolkit of materials to use in planning and conducting an exercise activity, free print materials for your Go4Life Month event and highlighting your organization and your Go4Life month activities on the Go4Life website and in outreach materials.The following individuals and organizations are welcome to participate by hosting activities for the Go4Life campaign: Senior Living Residence, Community Center, Fitness Professional, Health Care Provider, Local Business, Corporate Wellness Program, Faith-Based Organization, Insurer, Local Government Agency, Library, Non-Profit, and others. Ways to help the elderly exercise and get moving include:

Hold a Go4Life-themed exercise class, health fair, or wellness program.
Hold a Go4Life-themed event where people can try different forms of exercise, such as dance, strength training, chair exercises, or yoga.
Coordinate a group exercise class based on Go4Life sample exercises.
Sponsor a health fair, and include Go4Life materials.
Map out a walking trail nearby and start a lunchtime walking group.
Sponsor an exercise challenge, and offer Go4Life materials as rewards.
Invite a local health expert to talk about the benefits of exercise, and use Go4Life handouts.
Establish a Go4Life exercise break during the day with sample exercises from Workout to Go or the Go4Life exercise DVD.
Organize a community walk to celebrate Go4Life Month.
Show the Go4Life exercise DVD in the break room or waiting room.
Make a Go4Life bulletin board to highlight exercise success stories.
Hang Go4Life posters or flyers around your facility.
Include articles in your organization's newsletter about the health benefits of exercise and the free Go4Life resources.


source:go4life.nia.nih.gov

Learn more about how you can help the elderly get moving!
START A SENIORNET COMPUTER LEARNING CENTER IN YOUR COMMUNITY!


SeniorNet Learning Centers are part of the world's largest network teaching older adults how to use computers, technology and the Internet. The organization supports over 60 Learning Centers and 3,000 volunteers across the United States and other countries. Classes are taught by seniors for seniors allowing older adults to use their skills and participate in both sides of the teaching and learning experience. SeniorNet suggest that anyone who would like to help the elderly learn more about computer technology and computer classes should first Identify a suitable location for conducting classes such as community and senior centers, public libraries, churches, schools, etc., with parking and accessibility. The center should be made available for at least 20 daytime hours per week. A volunteer base should then be recruited made up of instructors, coaches, administrators and board members along with funding sources such as corporations and other organizations. SeniorNet provides the curriculum, course materials, technical information, a forum to share ideas, advice, along with any software necessary. SeniorNet may also be able to help acquire computers to set up a computer lab. Help seniors with the gift of life-long learning and start a SeniorNet Computer Learning Center in your community today! Learn more about how you can start a SeniorNet Computer Learning Center and help seniors keep up to date on changing technology!
source: SeniorNet.org


TRAIN OLDER ADULTS: HOW TO STOP SENIOR SCAMS AND FRAUD

You can teach older adults how to prevent senior scams by using a free online training toolkit. The Women's Institute for a Secure Retirement, the U.S. Administration on Aging and the Bank of America's 'Saavy Saving Seniors Steps to Avoiding Scams' training toolkit is free and available online. The training consists of a 60-minute program (45 min instruction/15 min Q & A) designed to provide participants with a basic understanding of the types of senior scams and fraud and how they can protect themselves from becoming victims. The toolkit consists of an easy step-by-step guide for facilitators including: slides, facilitator's preparation, tips for facilitators, materials needed and more. Anyone or any organization interested in helping to prevent senior scams can arrange for a training session to be held at a senior center, nursing facility, assisted living or senior living facility.
Learn more about how you can train seniors to avoid scams and do your part to prevent elder financial abuse!
source: dhs.gov

HELP KEEP SENIORS SAFE ON THE INTERNET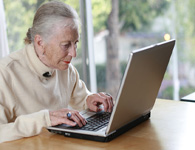 Become an senior advocate in your community and help educate and empower older adults so that they can take steps to protect themselves online. The Department of Homeland Security and the National Cyber Security Alliance (NCSA) have initiated the Stop.Think.Connect Campaign along with a helpful guide on Internet safety tips for seniors detailing Internet fraud, phishing, and identity theft targeted towards seniors. Those interested in helping the elderly stay safe online can download and distribute Stop.Think.Connect campaign materials, brochures, bookmarks, and posters, in their community and neighborhoods. Individuals can host a cyber awareness activity at a local library, recreation, senior center or place of worship. Help keep seniors safe on the Internet in your community. Find out more about the Stop.Think.Connect Campaign's National Cybersecurity Awareness for Older Americans


source: dhs.gov




STOP INSURANCE FRAUD AND SCAMS AGAINST SENIORS!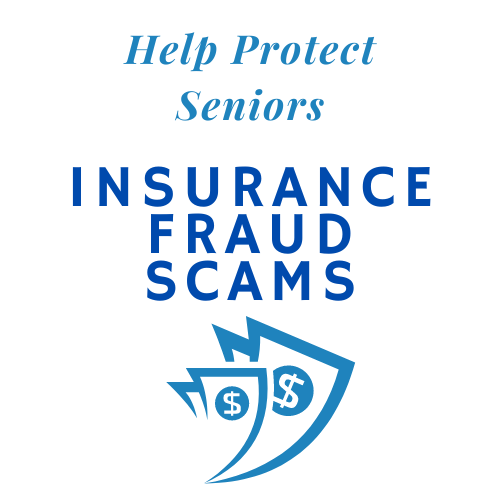 Help Stop Insurance Fraud against the elderly by visiting the Coalition Against Insurance Fraud website for brochures, posters, DVD's and information that gives elderly and others advice on how to prevent being a victim of insurance fraud including: Medicare fraud, medical ID fraud, long-term insurance, and car insurance fraud along with other scams. Those interested in helping fight insurance fraud can make presentations to community groups, organize outreach campaigns, participate in Fraud Awareness Day and organizations can train staff about fraud. Volunteers, individuals, insurance companies, government agencies, and community groups can all help the elderly by using the coalition's anti-fraud materials to help stop insurance fraud. Join the fight! Find out more about the Coalition Against Insurance Fraud

source: insurancefraud.org




BE A SANTA TO A SENIOR! THINK AHEAD AND ORGANIZE AN EVENT FOR THE NEXT HOLIDAY SEASON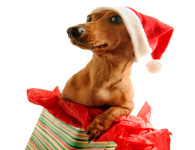 Be a Santa to a Senior! Participating local senior homes and senior organizations work to find out what disadvantaged seniors who are alone and may not otherwise receive gifts during the holiday season may need. Businesses and retail stores then place christmas trees and ornaments within their stores. Senior's gift requests are written on tree ornaments. Volunteers wishing to help elderly during the holidays can remove an ornament from a tree and purchase the requested gift. Additional volunteers help collect, wrap, and deliver the gifts to the seniors. The program is organized by Home Instead Senior Care. You can find out if there is a Home Instead Be a Santa to a Senior Program near you or think about organizing one in your area. The program runs across the USA and Canada. Find more about the Be a Santa to a Senior Program


VOLUNTEER TO INSPECT NURSING HOMES FOR SENIOR RESIDENT COMPLAINTS AND SIGNS OF ELDER ABUSE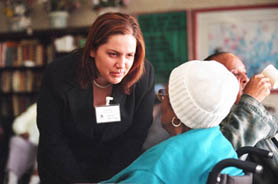 photograph:wiseandhealthyaging.com


Volunteer long-term care ombudsman work across the USA to visit nursing homes and long-term care facilities (which may be in their area) to check on the conditions of residents and when required to, help investigate and resolve resident complaints and allegations of elder abuse. Volunteer ombudsman visits can be either random at the volunteer's convenience or as a result of a specific complaint received by staff at the office. Volunteers handle grievances by listening to senior resident complaints, concerns and providing conflict resolution between a resident and the long-term care facility's administration. In the case of elder abuse, volunteer ombudsman work with staff ombudsman who in turn work with law and other enforcement agencies to investigate and prosecute abusers. The role of the ombudsman is to act as an advocate for resident's rights and watch out for signs of elder abuse. The quality of life for an elderly resident can dramatically improve simply by the ombudsman's presence in a nursing facility. Volunteer training is provided. One excellent way to help the elderly is to volunteer with the long-term care ombudsman in your state today! Across the USA.
Find more about the Long-Term Care Ombudsman Program


HOW STUDENTS CAN HELP ELDERLY TELL THEIR LIFE STORIES

Students, parents, teachers, school administrators, or those working at skilled nursing facilities, assisted living or retirement homes who are interested in starting a program to help elderly can start their own 'Storied Lives Program.' The program connects students with elderly in their community. Through regular visits students have a chance to get to know seniors, write down their life stories and share them during a special event. High schools that are interested in starting the 'Storied Lives Program' will require a teacher who is willing to advise the program along with a student leader and an elder care facility that will work with the school. The program offers free support and materials to those who are interested in helping the elderly.
Find more about the Storied Lives Program


HOW TO BE AN AGE-FRIENDLY VOLUNTEER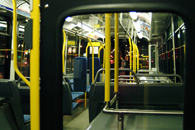 Age Friendly NYC has several great ideas for community members to volunteer to make their communities more senior friendly. Age Friendly NYC suggests you volunteer to become an Age-Friendly Community Member, Age-Friendly Neighbor, Create Age-Friendly Streets, become an Age-Friendly Transit Rider or an Age-Friendly Shopper. Businesses can help by making changes to printed materials so that seniors can view them more easily or change their products or services to better serve the elderly. Community Members can advocate for the needs of older adults at community organizations and clubs and involve seniors in decision-making. Neighbors can let senior neighbors know that they are available to help with errands, tasks or in emergencies. Community members can slow down around seniors walking slowly on the street or while driving their car or riding a bike, or help seniors to cross the street. Offering a seat on the bus, at bus shelters, or park benches or while waiting for a service standing on line at pharmacies, banks, grocery stores, and the post office or outside a restroom are all great ways to help the elderly.. Better yet let a senior go ahead of you in line!

source:nyam.org/agefriendlynyc





HOW TO HOLD A SENIOR SENSITIVITY TRAINING SESSION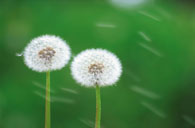 You can help youth, students, companies, or any other organization or group working with seniors to better understand what it feels like to age by following the guide, "How to Conduct a Senior Sensitivity Training" Program. Senior sensitivity training can help elderly by increasing public awareness of some of the challenges they may face while aging. The free, online senior sensitivity guide is provided by the "Pace University Gerontechnology" Program and demonstrates step-by-step how anyone can conduct their own senior sensitivity training by simulating age-related daily challenges. Some of the age-related simulation exercises may include having participants use gloves, cotton balls, ear plugs, vaseline, sunglasses, etc., to complete daily tasks.
Find more Senior Sensitivity Training Programs



MAKE A VISIT TO A NURSING HOME WITH YOUR PET OR RAISE A PUPPY TO BECOME A GUIDE DOG!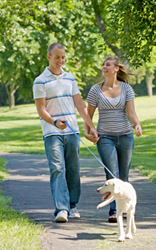 Both you and your dog can help seniors in nursing homes by getting trained and registered to make nursing home and assisted living facility visits. The presence of dogs in nursing homes have greatly shown to help with elderly depression, isolation and loneliness. Pet visitation can give seniors a regular visitor to look forward to, therapy and a much needed change from routine nursing home activities. You can learn how to take dogs to nursing homes through programs such as Therapy Dogs International.
If you would like to help elderly who need assistance from a guide dog, "Guide Dogs of America" and other organizations look for "Puppy Raisers." As a "Puppy Raiser" volunteers help to foster or raise a puppy during their first year or so while getting them used to being around other people and making trips to public places such as the grocery store etc. After puppies have learned basic socialization skills they are then handed over to the organization so that they can be trained to help elderly get around and live safe and independent lives.



HELP STOP SENIOR HUNGER AND MALNUTRITION!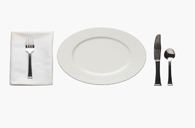 Proper elderly nutrition is a large part of keeping seniors living fulfilling and independent lives. Senior isolation, economic conditions, limited incomes or the physical limitations of aging can make shopping, cooking and dining a challenge for seniors to stay healthy. Overwhelmed caregivers may find it difficult to prepare senior meals and may need help.
Comfort Keepers Stop Senior Hunger Campaign Program suggest that you can help stop senior hunger and malnutrition by: Organizing a local senior food drive, sponsoring a group meal at a senior center, Helping to organize lunch & learn programs on senior malnutrition, Helping to host or promote food drives or other activities to stop senior hunger.

source: stopseniorhunger.ca


The AARP Drive to End Senior Hunger Program is an AARP campaign to increase awareness on the issue of senior hunger with the aim to help end hunger among older adults in the United States. The program accepts individual donations to help hungry seniors.
Meals on Wheels Pledge to End Senior Hunger Program- is a Meals On Wheels Association of America pledge to end senior hunger by the year 2020.


HOW TO START A WALKING PROGRAM FOR SENIORS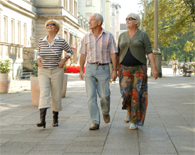 Identify Community Partners: Find people willing to work with you to start a walking program for seniors such as local government, schools, hospitals, physicians, health clinics, media, ethnic and cultural groups.
Determine the Type of Walking Program Your Senior Community Needs: Depending on your senior population choose what level of a walking program would be best suited to their mobility such as mall walking program, assisted walking program, neighborhood walking program, city tour walking program etc.

Set Goals: Work with your community partners and seniors to develop key program goals.
Start Planning: Assign roles, plan and schedule activities. Obtain sponsorship or financial resources necessary to successfully run your senior walking program.
Find Sponsors: Potential sponsors for a senior waking program may be businesses banks, restaurants, running shoe stores, vitamin makers, retailers, pedometer manufacturers, health clubs, medical clinics, physiotherapists, chiropractors.
Start Promoting: Use posters, ads, radio spots, press releases to let seniors know about your walking program.
source:adapted from walkbc.ca


HOW TO START AN INTER-GENERATIONAL BOOK CLUB FOR
SENIORS AND TEENS!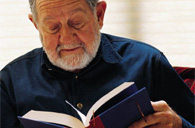 You can help elderly by facilitating an inter-generational book club between seniors and students by: 


Approaching local high schools and senior organizations to see if they would be interested in the idea. Once they agree to a match and a place you could offer to be the club's facilitator or volunteer. Invite a senior who you know to your book club.
Ask other members to do the same and host a special inter-generational book club meeting. Suggest a book club between seniors and students or children at your church or community center. Find more inter-generational activity programs!
HOW TO START YOUR OWN GRANDPARENTS AS PARENTS SUPPORT GROUP
The Grandparents As Parents organization publishes a Survival Guide for Grandparents raising children. There is also information in this booklet on how to Start Your Own Grandparents As Parents Support Group. This type of group could be organized by a relative caregiver or anyone else wishing to support the elderly or children. Some of the questions you may want to ask yourself before beginning this type of project are: Have you gotten the word out? Publicized your group? Where will you meet? How often will you meet? Will you have child care? Will you charge for the group? Who will facilitate the group? Will you provide refreshments? Do you have a list of topics to discuss? source: grandparentsasparents.org
Find Grandparents as Parents Programs!

HOW TO ORGANIZE A DONATION DRIVE! GIFT HOUSEHOLD OR OFFICE ITEMS TO A SENIOR FACILITY OR PROGRAM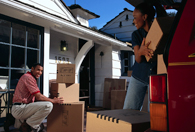 Help elderly by recruiting volunteers and local businesses to organize a donation drive event. Advertise by sending emails, Internet postings, and placing signs in your community. Businesses may be willing to sponsor the event and offer prizes in exchange for donations to the drive. It is important to arrange which items are needed by facilities and which items are to be delivered to which facility (if you are choosing multiple facilities) ahead of time as not all facilities will accept all donations. Remember to reference a donation valuation guide such as the one posted on salvations army's website so that donors can use the tax deduction.

If organizing a donation drive is not possible, simply donate your old household items to a local senior facility, senior center or senior program in your community. The same rule applies, not all facilities will accept donations so make sure to call ahead. 

Examples of donation items may include: Easy Chairs, Floor Lamps, Pianos, Printers, Computers, DVD Players, Televisions, Exercise Equipment, Paintings and Wall Hangings, Shoes, Blankets etc.
You could make a huge difference in many lives helping seniors!
HOW TO HELP PREVENT ELDER ABUSE

"Ageless Alliance" offers great tips for how to help the elderly and prevent elder abuse in your community. "Ageless Alliance" suggests ways for everyone to get involved in an intergenerational fight against elder abuse including kids, young adults and organizations. For example, kids or young adults can have a Grandparents Day celebration at school, volunteer at a nursing home or hold a walk-a-thon. Individuals can spread the word against elder abuse in their community with the help of the "Ageless Allliance Elder Abuse Prevention Kit." Committing to one action can make the difference in the life of an abused senior. Learn more about Ageless Alliance
HOW TO SCREEN AN ELDER ABUSE PREVENTION DOCUMENTARY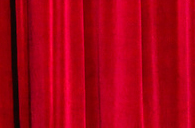 Help elderly by doing your part to increase awareness of elder abuse by hosting a free screening of an elder abuse prevention documentary. Organizations such as Elder Justice Now encourage everyday individuals and groups from any and every background (including community clubs, law enforcement, health care providers, academics, retirement homes, and congregations) to screen their film "An Age for Justice: Confronting Elder Abuse in America." The Elder Justice Now website provides a complete set of tools to make this an easy thing to do including a promotional flyer template, a planning checklist, a post screening discussion guide and more.
Start planning an elder abuse prevention screening for your club or organization today
Watch Elder Abuse Prevention Documentaries

ELDER CARE ABROAD!
HOW TO VOLUNTEER WITH SENIORS INTERNATIONALLY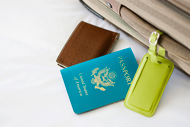 Another great volunteer idea is to volunteer with seniors at an international nursing home, senior center or other locations. The international experience would help both volunteers and seniors to learn about other cultures. Examples of volunteer opportunities include: Leading exercises and participating in song and dance in Lima, Peru or helping prepare senior citizens for the "Juegos Dorados," Costa Rica's national senior games.
source: crossculturalsolutions.org
Find Senior Volunteer Abroad Opportunities!
HOW TO TEACH ENGLISH TO IMMIGRANT SENIOR CITIZENS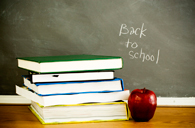 Volunteer your time to teach common English phrases that seniors can use. Encourage socialization by providing conversational exercises between participants. Consider using a church or temple to advertise and hold classes. Skilled nursing facilities or assisted living residences may also be interested in hosting you in order to provide an activity for their residents.
VOLUNTEER TO FIT SENIORS INTO THEIR CARS FOR MORE SAFETY AND COMFORT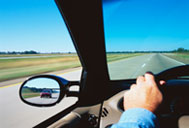 Volunteer to become a CarFit Technician at a AAA CarFit event. You must be able to attend a half-day technician training and be able to bend and kneel and possess good observational skills. You will be helping seniors to become properly aligned in their vehicles so that they may reach the pedals better, have their seat at the right place and much more.Your contribution may help safe the lives of senior drivers and others on the road. How is that for contributing to driver safety and a great cause!
Sign up to Volunteer with CarFit Driver Safety!
Find more Driving Safety and Seniors Programs

HOW TO VOLUNTEER TO GIVE RIDES TO SENIORS
By offering transportation to seniors you can greatly help elderly who can no longer drive. Independent Transportation Network (ITN) provides training and arranges driving assignments and routes around your schedule. Your time will help older adults and the visually impaired to stay active once they stop driving. Volunteers help older people stay connected to families, friends, and activities that bring meaning to their lives. Benefits include: Making driving safer for everyone. Helping seniors stay independent and healthy by taking them to visit friends, to the gym or to a doctor's appointment. Mileage reimbursement for part of the ride and transportation credits for the rest for your own future use or donate them to the Road Scholarship Program for low-income riders.
Find out more about volunteering to help seniors with transport
HOW TO TEACH SENIOR A DRIVER SAFETY REFRESHER COURSE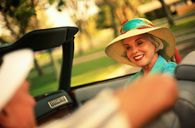 Practice those public speaking skills and become a teacher for one day a month! AARP offers a driver safety refresher course to help seniors maintain their own safety as well as everyone on the road around them. The goal is to keep seniors up to date and encourage confidence to keep them driving. You will be trained on how to teach the class through an AARP mentor and then set on your own to teach what will most likely be a very lively classroom. Your instruction could help save a life.
Sign up to Volunteer for the AARP driver safety refresher course!

HOW TO ORGANIZE A CAREGIVER FAIR OR A CAREGIVER TRAINING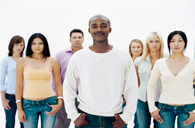 Although a larger project a caregiver fair is an excellent volunteer idea to inspire yourself, your organization or other agencies to connect and start their own caregiver programs. Examples of key players to invite would be caregiver service companies, health care policymakers, public libraries, social services organizations, pharmacies, faith-based organizations, and local businesses. You would be helping elderly in an involved and unique way!
Get started by downloading the guide: "Organizing a Caregiver Resource Fair" source: PBS

To hold a "How to be a Caregiver Training" you can model programs such as the

Caregivers COMPASS Training Workshop
by Alberta Caregivers Association.

HOW TO START A COMPUTER LAB FOR SENIOR CITIZENS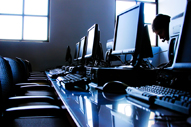 Computers for Seniors! If you are part of an organization such as a school or non-profit that has an existing computer lab, offer classes to help seniors learn computers. Cover topics catered to seniors such as: The internet for online activities for seniors, employment for seniors searches or even how to start a senior blog!
SENIORS VOLUNTEER FOR STORYTELLING AND PERFORMING!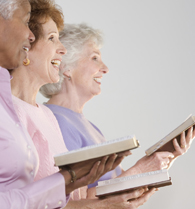 Seniors who would like to volunteer to help other seniors can do so through storytelling or performing stage acts for nursing homes. Senior volunteers would be providing seniors with a better option for nursing home activities. Seniors can also volunteer for storytelling in schools creating an intergenerational exchange sharing wisdom, entertaining children, and dispelling myths children may have about seniors. See how to volunteer or start your own storytelling program from the model Stagebridge Senior Theater Program