TYPES OF ELDER ABUSE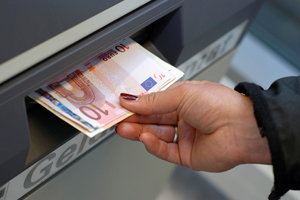 DID YOU KNOW THAT...
self neglect is a form of elder abuse? An elderly person who has lost the ability or will to care for themselves may deny themselves the basics. Starvation, unsanitary conditions and refusal to take medications are forms of abuse and if discovered need to be reported to authorities.
FINANCIAL ABUSE
Illegal or unauthorized use of a person's property, money or other valuables. Fraudulently obtaining power of attorney followed by deprivation of money or other property or by eviction from own home.
NEGLECT
Depriving a person of food, heat, clothing or comfort or essential medication. Active neglect refers to willful or intentional withholding of care. Passive neglect refers to when a caregiver is unable to provide care due to illness, stress, ignorance, or lack of resources.
SELF NEGLECT
Elderly persons neglecting themselves by not caring about their own health or safety is a form of abuse and must be reported. Self denial of food or water, bathing and personal hygiene, adequate clothing for protection, proper shelter or safety, clean and healthy surroundings, medical attention for serious illness, essential medications.
PSYCHOLOGICAL ABUSE
Shouting, swearing, frightening, blaming, ridiculing, constantly criticizing, ignoring or humiliating a person. A common theme is a perpetrator who identifies something that matters to an older person and then uses it to coerce them into a particular action.
SEXUAL ABUSE
Forcing a person to take part in any sexual activity without his or her consent, including forcing them to participate in conversations of a sexual nature against their will.
RIGHTS ABUSE
Denying civil and constitutional rights of a person who is not declared by court to be mentally incapacitated. This is an aspect of elder abuse that is increasingly being recognized and adopted by nations.
Elder Abuse Prevention Programs
Elder Abuse Documentaries